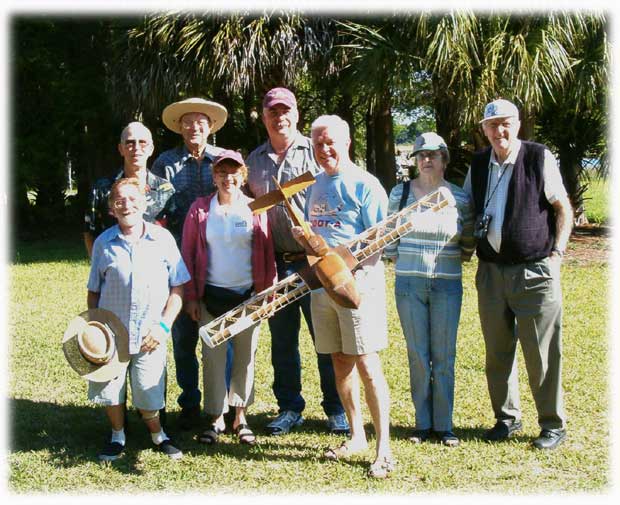 During the early years we met on the field in a forum tent, but after traffic and security delays
we moved the location to Lake Parker, and timed it to co-incide with the "Splash-In" for
Custom Aircraft. This part of Sun 'N Fun is overlooked on the official EAA web site,
but it's a pleasant spot, and we have always been welcomed there. On April 6, 2006
I brought my non-flying Coot model along to demonstrate wing construction, etc.
Behind me are (L->R): Keith and Hal Bundy, Dick Lawrence, Sue and Jeff Miller,
Janine and Guy Savoie. Hal Bundy lives nearby during the winter, and he kindly hosts.
Back to Coot Meeting Galleries